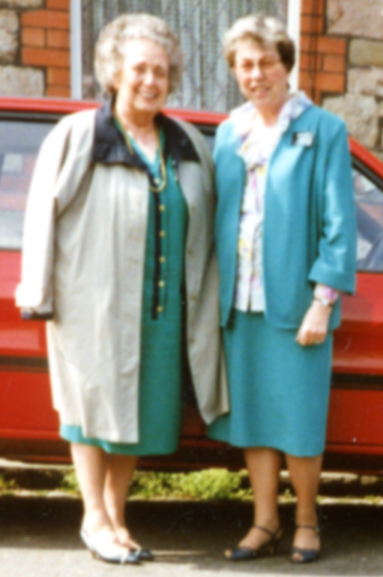 A principle pertaining to the great work of preaching the gospel is contained in Sis. Noorlander's call. Elder David A. Bednar taught, "An assignment to labor in a specific place is essential and important but secondary to a call to the work." General Conference, April 2017.
Sis. Noorlander was assigned to serve in the England Leeds Mission. A month later, her assignment was changed to the England Bristol Mission.
Pictured: Sis. Noorlander and Sis. Olsen. Bristol, England. June 1991.