Hole in the Rock Pioneer (pt. 1)
by Charles Willden Lillywhite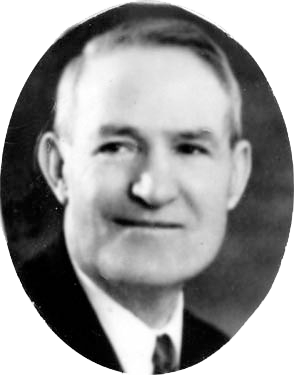 Charles Willden Lillywhite, son of Joseph and Mary Ellen, was on the San Juan Expedition as a child. He wrote Joseph's biography 55 years after his father's death. The biography is in the possession of Linda Wright of Blanding, Utah, a descendant of Joseph Lillywhite.
Joseph Lillywhite was born in New York City, New York County, NY on 15 Nov 1847 and died Jan. 18, 1888. His wife Mary Ellen Willden was born 5 Nov 1850 in Kanesville (Council Bluffs), Pottawattamie, Iowa. She died 6 Jul 1922 Chandler, Maricopa County, AZ and was buried in Mesa. They were married 5 Dec 1867 in Beaver, Beaver, UT which is where they were living when they received the call to go to San Juan.
Joseph Lillywhite is mentioned as being in a side exploration group consisting of Edward and Platt Lyman to determine a reconnaissance of the area, arriving eventually at what is now known as Clay Crossing of the San Juan. Here they found approximately 200 acres of level land, heavily timbered with cottonwood trees, but it wasn't large enough to encourage the planting of a settlement (Hole in the Rock, Miller, p. 134; see also p. 168 for story about Indian Attack at Lee's Ranch).
Children on the trek: Joseph Jr. (1868-1921), Mary Eleanor (1872-1931), Charles Willden (1874-1947), Jeremiah Lawrence (1877-1893), John LeRoy (1879-1887). Later three more children were born.
Lillywhites Depart England
Sometime during the summer of 1847, the Lillywhite family left their home in London, England, and sailed for America. The family consisted of the father Benjamin Lillywhite and wife, Margaret Mitchell, son Benjamin, Jr. and daughter Sarah, who was about 18 months old. She died on the ship and was buried at sea. Their destination was to join the Saints in Zion.
At St. Louis they began to assemble teams and wagons for the trip west, when Benjamin Sr. was stricken with cholera and died within a few hours, leaving the family stunned and heartbroken. Rather than return to England and her parents, Margaret determined to press forward to Utah. She sent the two little boys on with a family, while she remained behind to earn enough money to pay for her husbands funeral expenses. Benjamin Jr. was 7 at this time, and could do chores. When it came time to reunite with his mother, the family didn't want to give him up! Joseph was only 3. After her husband died, Margaret eventually married a man by the name of Eldridge. They lived in the Milford, Beaver area. She died 22 Oct., 1889, just a few months after her son Joseph, who died Jan. 19, 1888 in Arizona.
Joseph's Life in Beaver
As Joseph grew to manhood, his grandson Charles, described him this way. He was 6 feet tall, light blue eyes, auburn/light brown hair, with a slight tendency to baldness at age 40. He sang tenor in the choir, although he had been shot through the right chest while a youth. One of the volunteer nurses who cared for him was Mary Ellen Elizabeth Willden, and from this acquaintance a courtship developed between the patient and nurse, and soon afterward a marriage! (Read this story in Pioneer Stories by Preston Nibley: "Indian Attack at Lee's Ranch," pp. 159-174.)
Joseph had a pleasant disposition, slow to anger, but very firm in defense of right. He would always accommodate any man in need, but would not be imposed upon for long. He was of Swedish ancestry. As a young man he worked on ranches. He acquired a fair education, was a persistent reader of good books and used good clean language. Slang, vulgarity, or profane language never passed his lips. He was devoted to his family and home.
Joseph and Mary Ellen built a two-story, four room home from volcanic rock which was lime painted. It was still standing in 1937. They also owned 40 acres of rich black Beaver bottom lands. He raised alfalfa and had milk cows and horses. Their apple orchard was just coming into bearing, and he was making rapid and substantial advancement toward an independent financial success.
In late summer of 1879, a call went out to families to colonize new and undeveloped lands. The Lillywhites joined a company which was forming in Beaver to go settle San Juan. Joseph needed no urging to join, and was imbued with the spirit of the times to colonize other areas.